Giving Thanks (M0E2)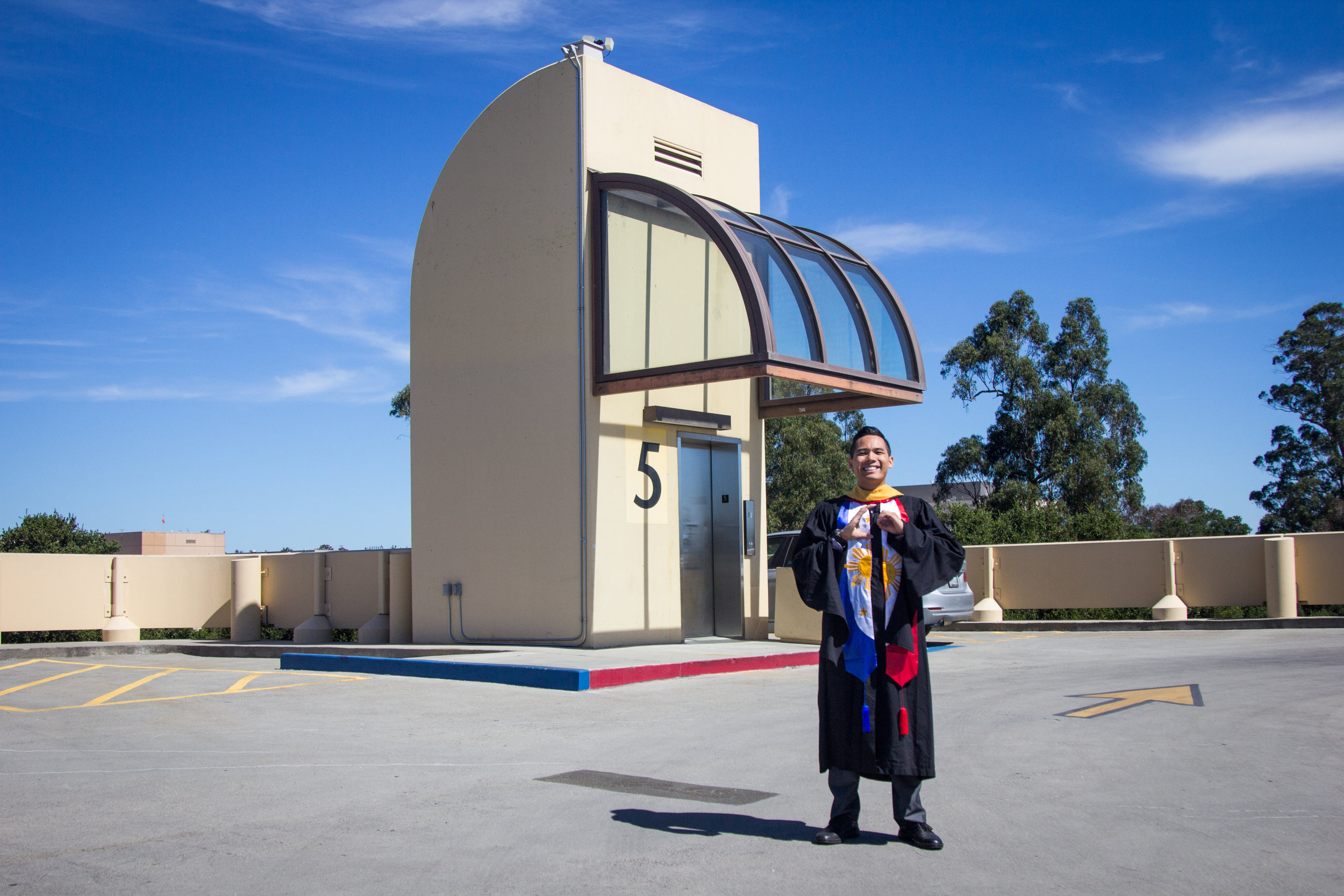 In this picture I stood where I stood 7 years ago for the first Common Origins rehearsal. The first and only all-levels hip hop group started on Parking Structure 1, Level 5 with no resources to its name but a dream and a passion to make it happen. I remember standing there on a cold fall night w/ Marcus and many others, wondering if Common Origins would survive its first rehearsal, much less past the winter.
I've gotten adept at downplaying my contributions to Stanford dance, but as I start a new chapter of life, I should acknowledge them. In 2010, the campus hip-hop community was small, filled with performers who'd been dancing for years. But if you couldn't make it on to an audition team, there was little you could do to navigate that gap between beginner and advanced. There were many students with potential on campus – they just lacked the opportunity and space to improve. Through CO, we filled that need. I remember every battle we fought in order to create that space: from defending our existence to Stanford, negotiating opportunities to perform at showcases, to creating sustainable leadership development - all while dealing with the crippling doubt and imposter syndrome of leading a whole new organization with 1 year of self-taught dance experience.
But we flourished. We wanted to spread our love for creative expression and we were determined to have members to take ownership of their own growth. With patience, the group has expanded exponentially. Nowadays, former newbies are making it into professional hip hop teams. They've become leaders themselves, inspiring newer dancers with a verve surpassing even my own. Watching each generation of CO start their journeys and perform for the first time reignites my pride. Watching oldies generously give back to others fills me with joy.
I also owe a great deal of thanks to the dance community for jump starting my film career. Thank you for trusting me with interpreting, amplifying, and representing your craft on screen. And thank you for allowing me to document the achievements, performances, and growth of our community for future generations to come.
I've thanked CO a lot, but really, thank you to all the communities that took me in, nurtured, and educated me. With each one I've accomplished a great deal, and learned even more. Common Origins, Alliance Streetdance, HD Crew, Project M, PASU Pilipino American Student Union, Stanford Kayumanggi, Anakbayan Silicon Valley, Stanford Asian American Activities Center. Thanks for providing amazing spaces in this wild world.
And now, I've looked back and the path forward is clearer than ever. I've left so much of my soul at Stanford and the bay these last 8 years. It's time to carry on elsewhere - always serving the people, telling more stories, and alleviating suffering. With all of you in mind, I forge forward, committed to fostering abundance - creating and building creative, empowered, loving, and expressive communities.
Are there any communities that you really treasure? Let me know in the comments or tweet me @phildelrosario!